Karishma Tanna REVEALS Hansal Mehta didn't offer her the role; here's how she got the show to play the lead [Exclusive]
Karishma Tanna opens up about how Hansal Mehta never approached her for the role, and this is how she landed up in Jagruti Pathak's character, which has become a game changer for her career.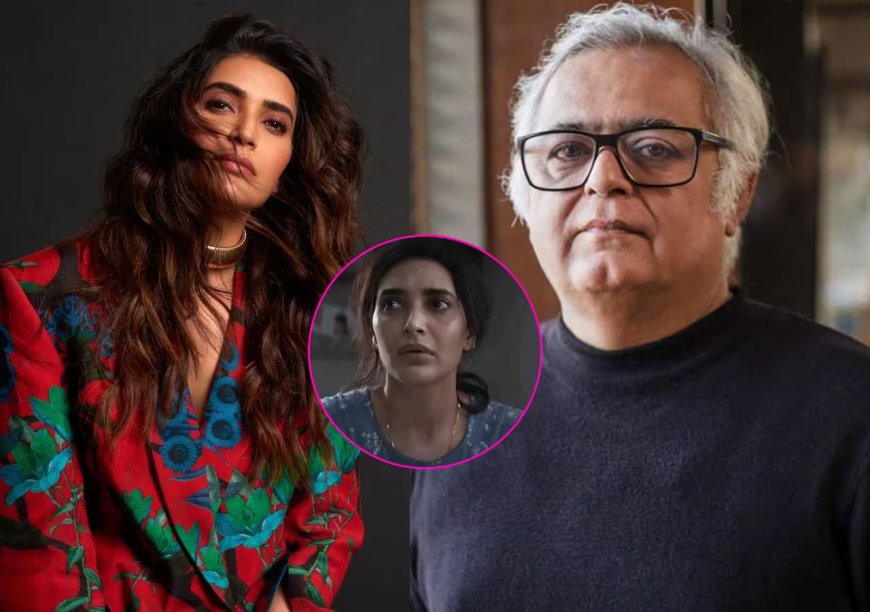 Karishma Tanna is right now living her dreams as an actor. She waited for 10 long years to witness this success, which she calls ever worth it. Scoop is a game changer for Tanna's career, and nobody ever imagined that she could pull off Jagruti Pathan's character so well that she would make it her own. BollywoodLife got into an exclusive conversation with the actress and asked her first reaction when Hansal Mehta approached her for the role. The actress reveals an interesting anecdote about her casting, which proves that the web series chose her.
Karishma Tanna opens up about how Hansal Mehta never approached her for Scoop.
Revealing to us that Hansal Mehta didn't approach her for the role and sharing how she got Scoop, Tanna says, "Hansal Mehta didn't approach me, but Mukesh Chhabra called for me for this role, and he auditioned me. After auditioning, I got to know it was Hansal Mehta's show, and I really wanted to work with him. During Scam (Scam 1992-Harshad Mehta Story), I had messaged him, "Sir, I want to work with you," and he messaged me, "Of course, something in the future. And cut to: I am auditioning for him, then I get a call from the team that I am shortlisted for this, and I am so happy; I am almost numb; the excitement was at its peak; I really want to do something like this."
The actress in the same interview revealed that Hansal was almost warned by people not to cast her due to her glamourous diva image, and, till date, nobody witnessed her acting prowess, but Hansal didn't say anything, and she is grateful to the filmmakers for believing in her. Karishma was definitely a surprise package. Karishma had made her acting debut in Bollywood with Rajkummar Hirani's Sanju.
Indeed, she is the chosen one. Karishma is elated and on cloud nine with all the positive reviews for her show Scoop, which is based on the real-life story of a crime journalist named Jigna Vohra who was accused and put on trial for conspiring with J Dey, a renowned crime journalist who was allegedly killed by gangster Chota Rajan.
What's Your Reaction?