10-foot crocodile rescued from Florida swimming pool. Watch video here
The crocodile was relocated to a safe location away from residential areas in Florida.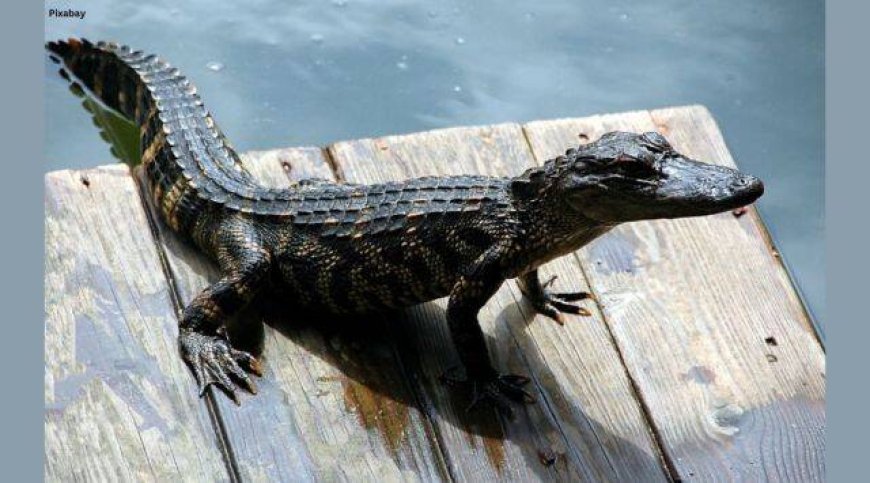 Florida is no stranger to crocodiles or alligators as they have been rescued and relocated from private properties, school gyms, and even parking plots. Now, a nerve-chilling video that shows a crocodile getting wrangled out of a swimming pool inside a house and then being released into the wild is going viral.
The video, posted online by Pesky Critters Wildlife Control (pesky_critters) on their Instagram page, shows the crocodile splashing around the pool and resisting the crocodile wrangler. The crocodile was rescued from a home at 2 am on June 11.
While sharing this clip, the Pesky Critters Wildlife Control wrote, "Expert wildlife trapper Todd Hardwick quickly secured the crocodile, even after it's massive splashes created a slick and dangerous footing situation on the pool deck."
Hardwick and an assistant trapper Jeff Peterla heaved the crocodile out of the pool. They then managed to subdue it with restraints and ultimately released it back in the wild. "Crocodiles are a threatened species in Florida, and endangered everywhere else in the United States," Pesky Critters Wildlife Control added in the caption.
Commenting on it this video, many netizens praised the animal rescuers for their heroic efforts. An Instagram user wrote, "Great job helping this croc find his way back into his environment! Sometimes they get a little confused ". Another person said, "Woah!!!!! You guys are awesome!".
As per Outsider, Todd Hardwick advised the homeowners to build a fence around their pool area to avoid similar instances in future.
What's Your Reaction?