Elon Musk says 'he wants to buy BTS', ARMY replies 'in your dreams'- Watch
In the viral clip, Elon Musk can be heard saying that he wants to buy BTS.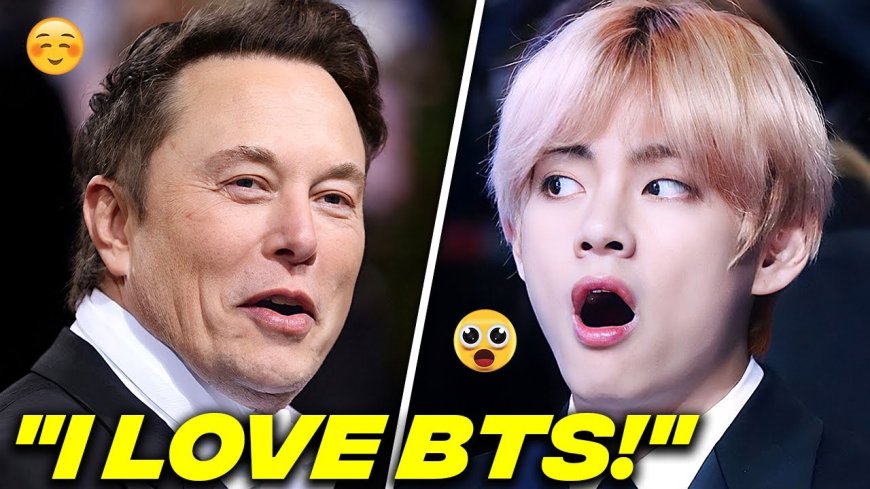 BTS boys Jungkook, Jimin, J-Hope, Suga, RM, Jin and V are the most popular K-pop singers in the world. They have a huge fan following and the latest viral video is the proof. In the video, Elon Musk can be heard saying 'I want to buy BTS, they are very popular now.'
Sharing the clip, one of the BTS fan pages wrote, "sorry they are not for sale." BTS ARMY has reacted to the clip, one of them wrote, "Sorry Sorry we are so busy." The second one said, "In your dreams please wake up cause I can hear Jin in military already saying we're too busy." The third one said, "He knows he's talking about…people right?" The fourth one said, "Nope! Sorry Elon. Their rocket has already reached past the Milky Way. They are way beyond your reach." The fifth person said, "Sorry Elon.....your money is not enough to buy BTS, they r priceless."
Another fan said, "No Elon ......we haven't put them up for sale.......they are not for sale .....i am sorry to say but .....you can be the richest man on earth......but their worth us beyond your bank balance." However, it is still not confirmed if the video is edited or Elon Musk actually said that he wants to buy BTS.
Meanwhile, BTS' V aka Kim Tae-hyung often grabs attention for dating rumours with BLACKPINK's Jennie. Earlier, one of the social media users claimed that they were spotted together on Jeju island, some pictures were also shared as proof. Entertainment companies HYBE and YG recently issued an official statement on the rumors. Later, V appeared as a special DJ for two days on Kim Eana's 'Starry Night'radio show where he talked about his Jeju island trip.
V cleared the air indirectly by saying that he went to Jeju island with his two male friends, not with any girl.
What's Your Reaction?