Fact Check: Is Mera Dil Yeh Pukaare Aaja viral girl Ayesha dead?
Ayesha became an overnight sensation, not only in her home country but also across the border in India with her viral dance moves on 'Mera Dil Yeh Pukaare Aaja'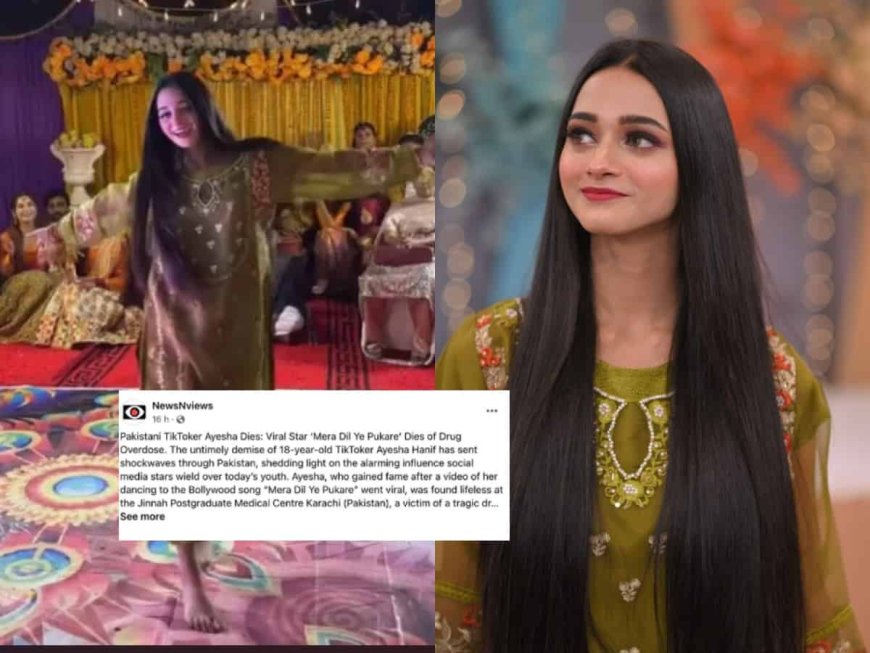 Ayesha Azhar, a Pakistani woman, rose to fame a few months ago when a video of her dancing to a cover of the beloved Bollywood song 'Mera Dil Ye Pukare Aaja' at a wedding function went viral on social media.
She became an overnight sensation, not only in her home country but also across the border in India. Her mesmerizing dance moves inspired countless individuals including top celebrities to recreate her steps in their own social media reels.
However, in a shocking turn of events, Ayesha recently became the target of a death hoax, leaving everyone stunned. Yes, you read that right.
A few days ago, grapevine was abuzz with rumours that Ayesha died of drug overdose at a party in Karachi, Pakistan. These speculations that shocked everyone started after a Facebook post claiming, "Pakistani TikToker Ayesha Dies: Viral Star 'Mera Dil Ye Pukare' Dies of Drug Overdose", went viral like wildfire on social media. Check it out below.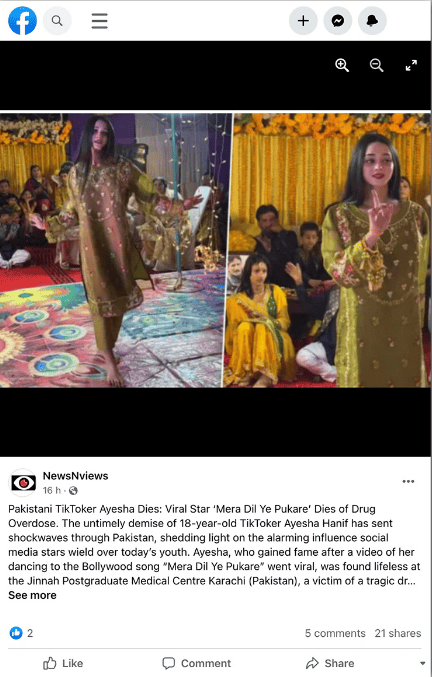 In response, she vehemently reacted to the false news, bashing the rumors and reminding the gossip mongers how such speculations can effect an individual. Taking to Instagram stories, she wrote, "For God's sake, you guys have no idea what kind of circumstances this ridiculous rumour may create in anyone's life. I have never sought attention or created any kind of hype, so why are you all trying to mess up my life?"
She added, "Spreading false information without any regard for its consequences is not only irresponsible but also shows a lack of respect for the well-being of others. It should be stopped."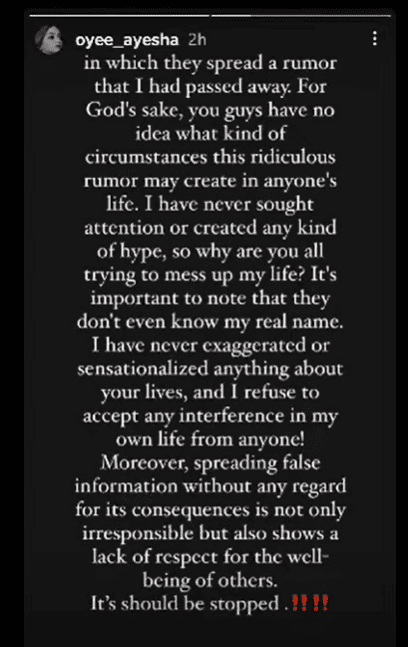 Apparently, people got confused with another Tiktoker's death whose name was also Ayesha. The Tiktoker who died is Ayesha Hanif. She reportedly died of drug overdose on June 23-24.
What's Your Reaction?