Top 5 Best AI Chrome Extensions for 2023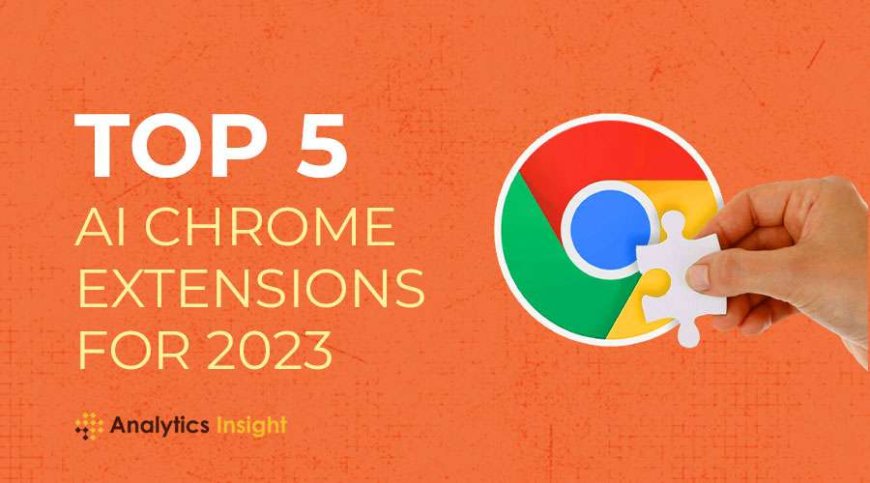 These are some of the top 5 Chrome Extensions to help you increase your productivity
A Chrome extension is a tiny software module or add-on that improves the functionality and user experience of Google Chrome. We highlight the finest AI Chrome extensions for businesses that boost productivity, automate tedious processes, optimize workflows, and give intelligent solutions.
Jasper: Many consider Jasper the most significant overall AI writing assistance, with its remarkable features and quality topping the industry. You provide seed words, which Jasper assesses before producing phrases, paragraphs, or pages according to the topic matter and tone of voice. It can generate a 1,500-word article in nearly no time.

Synthesia: Synthesia, an AI video-generating software that allows you to produce videos with AI avatars quickly, is another excellent AI video generator. About 60 languages and themes, including a screen recorder, a media library, and other capabilities, are available.

Murf: Murf, one of the most popular and remarkable AI voice generators on the market, is at the top of our list of the best text-to-speech generators. Murf is used to convert text to speech, voice-overs, and dictations by a wide range of professionals, including product developers, podcasters, educators, and business leaders.

Fireflies AI: Fireflies, an AI voice assistant that helps transcribe, take notes, and execute activities during meetings, is another excellent pick for AI transcription software. The tool lets you quickly record meetings on any web-conferencing platform, and you can easily invite others to record and share talks.

Otter AI: Otter AI is one of the greatest artificial intelligence transcribing services on the market. You may transcribe voice chats using the PC, Android, and iOS programs. The firm provides a variety of plans, each with its own set of features.
What's Your Reaction?