Fan asks MS Dhoni about his injured knee at Chennai airport. His response was…
A video that went viral on social media shows a fan asking MS Dhoni about his injured knee at the airport. This is how he reacted.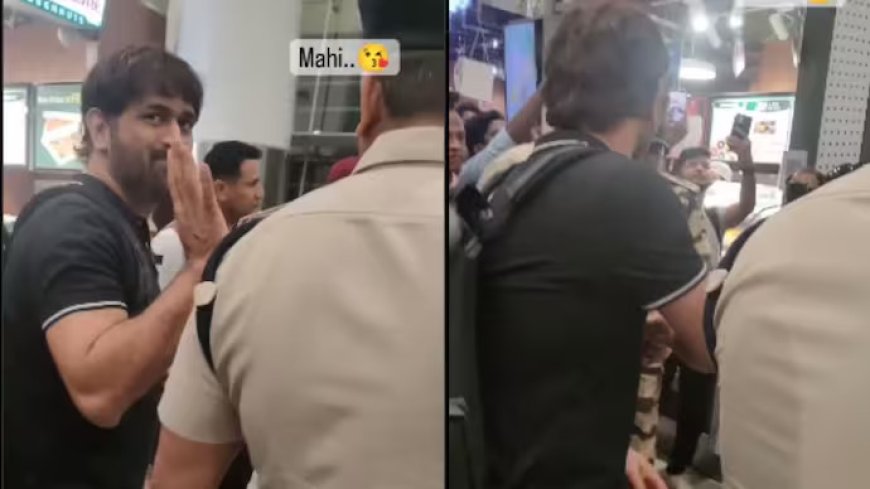 There is no denying that MS Dhoni is one of the most popular Indian skippers and it looks like the former cricketer is all set to add another feather to his hat. He started a production company called Dhoni Entertainment Private Limited and is currently producing a Tamil film titled LGM. Dhoni was in Chennai along with wife Sakshi for the launch of the film and as he landed at the airport he was mobbed by fans.
A video that has gone viral on social media features Dhoni at the airport with his wife Sakshi when a fan asked him about his injured knee for which he had to undergo surgery. He looked at the fan and probably due to the commotion, the cricketer was unable to hear the question. Dhoni looked at the fan and waved before stepping out of the airport.
Watch the video here:
Dhoni underwent left knee surgery in a Mumbai hospital last month. Dhoni, who led Chennai Super Kings to their fifth IPL title this season, played with heavy strapping on his left knee. Although he looked fine while playing, he was, in reality, nursing a knee problem.
What's Your Reaction?