Shah Rukh Khan's old handwritten essay goes viral: Check it out
Shah Rukh Khan's handwritten college letter has recently taken social media by storm in a charming revelation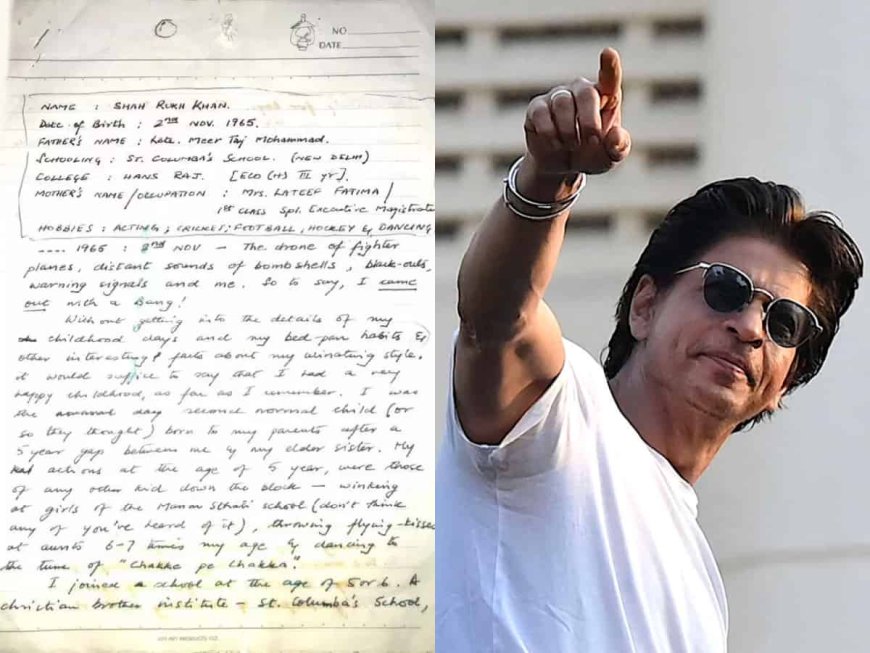 Shah Rukh Khan, also known as the 'Badshah of Bollywood,' is a name that has transcended the realms of cinema to become a global phenomenon. Khan has firmly established himself as a cultural icon, not just an actor, with his magnetic presence, infectious charm, and a filmography spanning decades.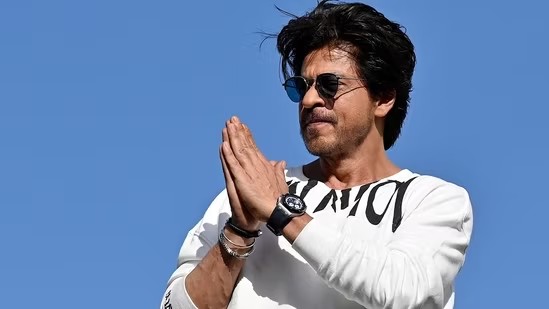 His rise from humble beginnings to becoming the heartbeat of millions demonstrates his extraordinary appeal and enduring legacy. His recent social media surge isn't the result of a film promotion, but of a handwritten letter from his college days, which reveals his childhood innocence and early aspirations.
Handwritten Childhood Whispers Revealed
King Khan recently went viral on social media for a handwritten college letter. This personal treasure provides a glimpse into his childhood, where he jokingly confessed to childhood antics like, 'I had a very happy childhood as far as I remember. I was the second normal child born to my parents after a five-year age gap with my elder sister. My actions at the age of 5 years were those of any other kid down the block – winking at girls of the Manavsthali School, throwing flying kisses at aunts 6-7 times my age, and dancing to the tune of Chakke pe Chakka.'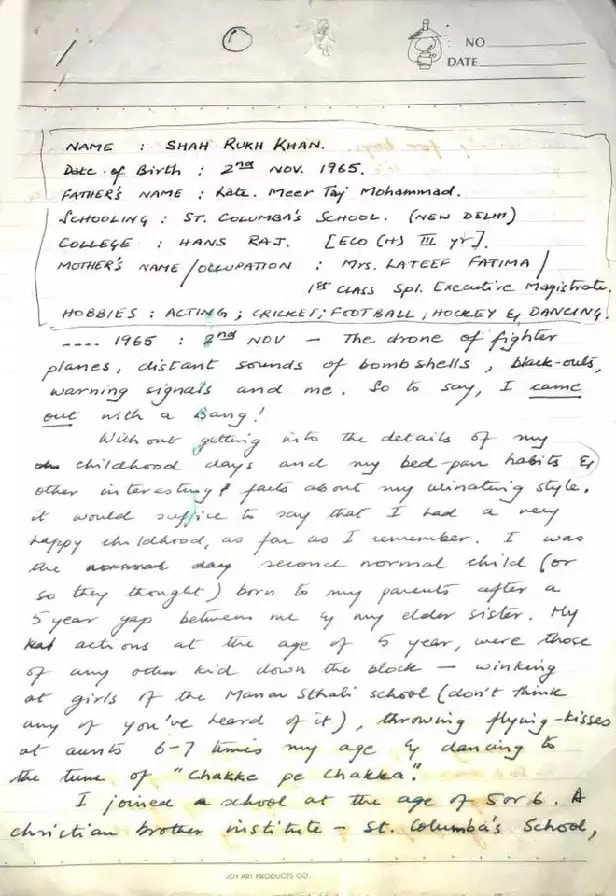 Shah Rukh's letter goes into detail about his first experiences with acting while in school. His talent for impersonating celebrities paved the way, "During my school days, I was also introduced to acting. Actually, I was always very good at copying people and mimicking. It started off with Hema Malini and I graduated to Dev Anand, Prithvi Raj Kapoor and Raj Babbar. Mentioning of Raj Babbar, I just remembered how I really got interested in acting. My father had a chain of restaurants in and around Delhi."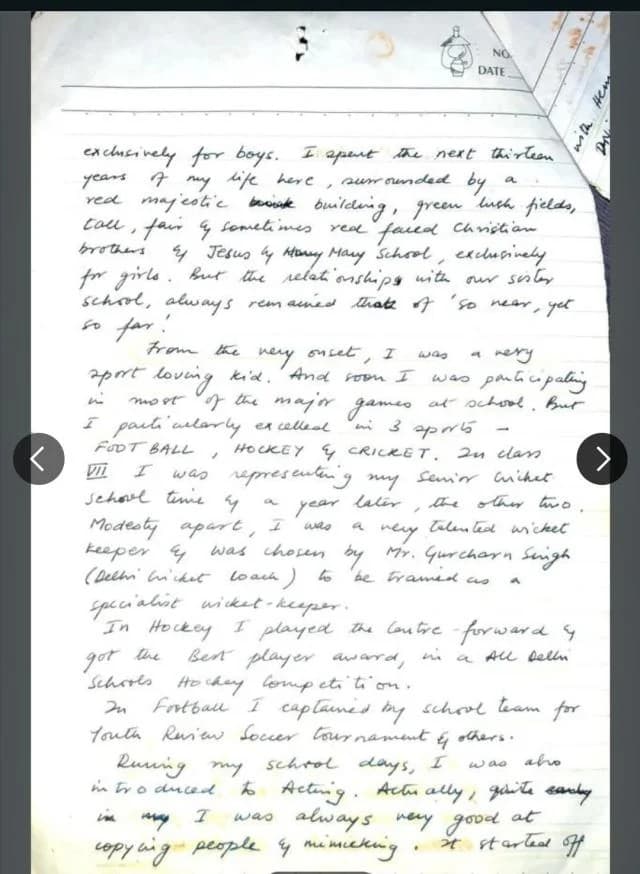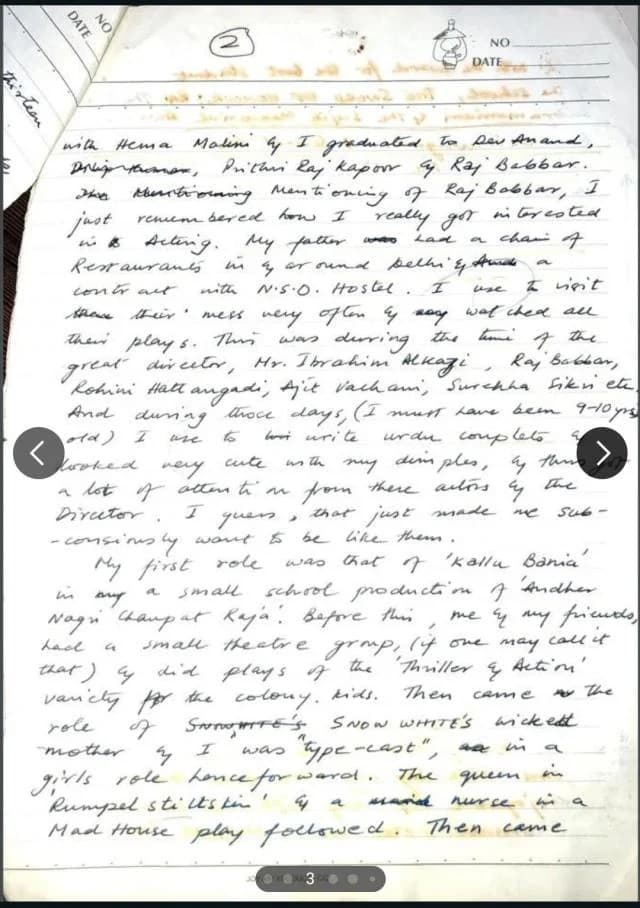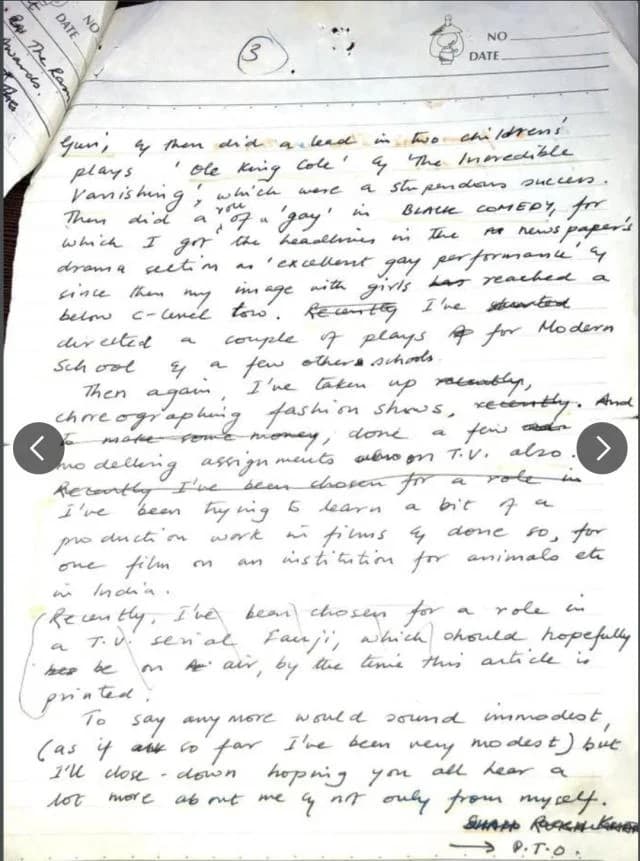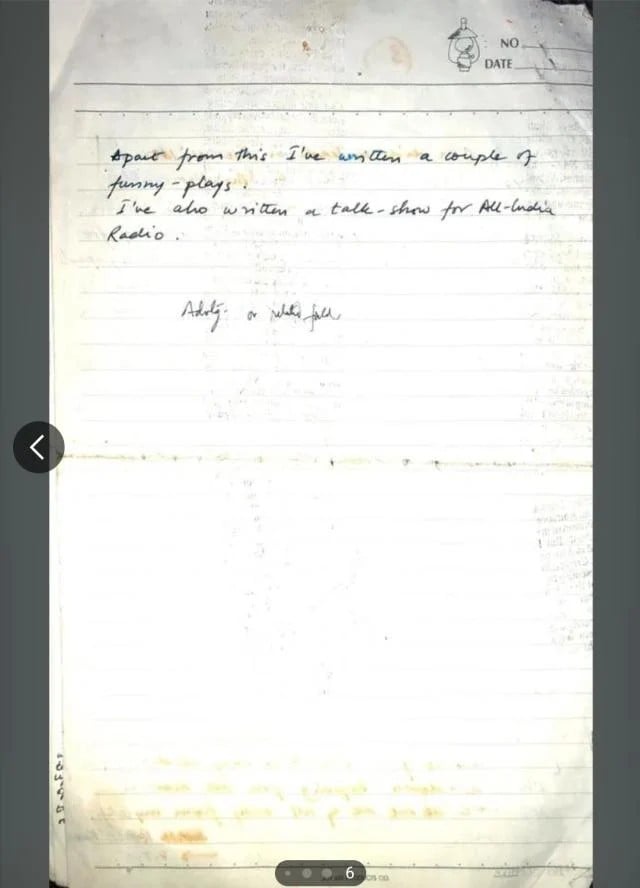 On the work front, Shah Rukh Khan is gearing up for another potential blockbuster, 'Jawan,' after delivering a monster hit in the form of Pathaan.
Shah Rukh Khan's handwritten college letter has recently taken social media by storm in a charming revelation. The letter reveals his carefree childhood and early acting skills.
What's Your Reaction?