EXCLUSIVE: Bigg Boss OTT 2 fame Jiya Shankar on her biggest regret in relationship; says 'I lost myself'
In an exclusive conversation, Bigg Boss OTT 2 fame Jiya Shankar was asked about her biggest regret that she had in her relationship. Read what she had to say!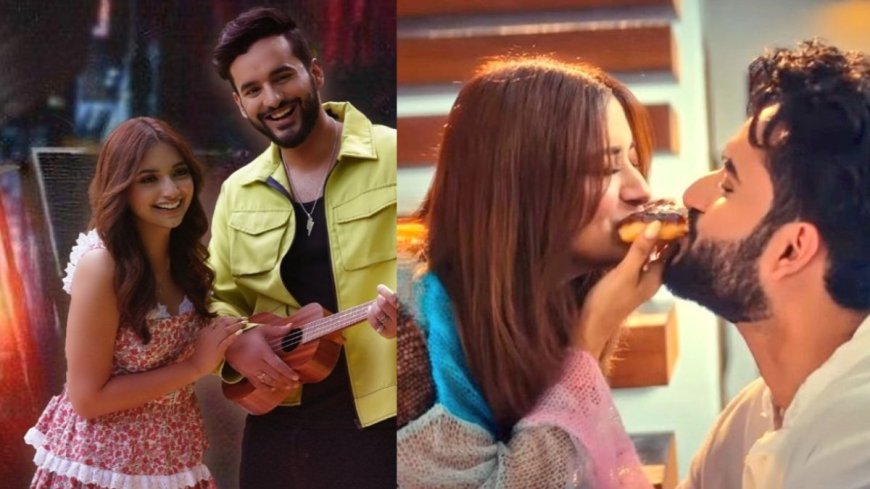 Popular actress Jiya Shankar has amassed a huge fanbase who leave no stone unturned to shower love on her. Over the years, the actress has been a part of numerous shows and impressed audiences with her acting mettle. It was her stint in Bigg Boss OTT Season 2 that gained her more fan following and popularity. Jiya has always been vocal about her thoughts and opinions. She never shied away from sharing her updates about her personal life and fans adored her for that.
Jiya Shankar talks about her biggest regret in relationships:
Jiya Shankar recently got into a conversation with Pinkvilla and spoke about her showbiz journey, and relationships, shared details of her upcoming projects, and much more. In an exclusive chat with us, Jiya Shankar was asked about her biggest regret that she had in her relationship. Answering this question, Jiya mentioned, "Honestly, I don't regret things in my life so I don't think I have anything to regret. But I went through a toxic relationship which completely broke me to an extent that I lost myself. That is the part I regret. I lost myself in that relationship and I don't think if you're in a relationship then you forget who you are as a person, you lose your friends, you get away from your family and you don't know who you are anymore, I don't think that's worth it."
She added, "The moment you see the first red flag I think you should just run away. It's not worth it. If you're in a healthy relationship, you will always become a better version of yourself. And if you're not going towards that, it's fine but at least I hope you're not going down."
Speaking about her stint in Bigg Boss OTT 2, Jiya's camaraderie with Abhishek Malhan became the talk of the town and they were often shipped as AbhiYa. She even admitted to having feelings for him while being locked inside the Bigg Boss house. After the show, both were seen together in a music video titled Judaiyaan.
Jiya Shankar's work front
On the professional front, Jiya Shankar rose to fame after playing the lead in Kaatelal & Sons. She then gained more popularity after playing the lead role in Pishachini. The actress also starred opposite Riteish Deshmukh in the Marathi film titled Ved.
What's Your Reaction?