Virat Kohli's sparkling reaction to World Cup 2023 schedule, names venue he's most excited to play at
Virat Kohli, a World Cup winner in 2011, picked the venue he is most excited to play during the World Cup at home.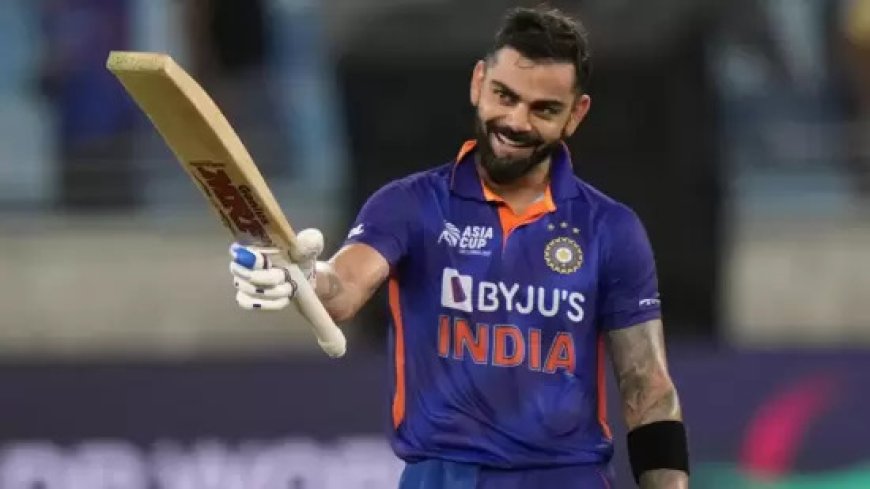 The superstar of Indian cricket, Virat Kohli, shared his first thoughts on the ICC ODI World Cup 2023 schedule which was announced in an event in Mumbai on Tuesday, exactly 100 days before the tournament opener at the Narendra Modi Stadium in Ahmedabad on October 5. This is the first time India will be hosting a 50-over World Cup single-handedly. Previously in 1987, 1996 and 2011, they were co-hosts with other sub-continent nations like Pakistan, Sri Lanka and Bangladesh.
Kohli, who captained India in the last edition of the tournament in England, where India were knocked out after a heartbreaking loss to New Zealand in the semi-final, will once again be one of the key members of India's quest to bring an end to a decade-long wait for an ICC trophy - the last time they won an ICC title was back in 2013 when MS Dhoni led the team to the Champions Trophy victory.
Kohli, a World Cup winner in 2011, also picked the venue he is most excited to play during the World Cup at home. India's No.3 said the Wankhede will evoke the sentiment within him like another venue in this World Cup.
"Personally, I'm looking forward to playing in Mumbai. It'd be great to experience that atmosphere again," Kohli told ICC.
It was at the Wankhede Stadium that India won the 2011 World Cup by beating Sri Lanka in the final. Coming in to bat No.4, Kohli played a crucial knock of 35 forging a partnership of 83 for the third wicket with Gautam Gambhir after India had lost the big wickets of Sachin Tendulkar and Virender Sehwag in their 275-run chase.
"I was quite young then. I saw what it meant to the seniors. I can understand what they went through and how special it is to play a home world cup and how excited they are going to be," Kohli added.
Kohli will get to feel the same atmosphere again in the 2023 edition of the World Cup when India face Qualifier 2 at Wankhede Stadium in Mumbai on November 2. The iconic stadium will host the semi-final on November 15.
India play their group matches in nine different venues - Mumbai, Ahmedabad, Delhi, Pune, Dharamsala, Lucknow, Mumbai, Kolkata, and Bengaluru. They start their campaign against Australia on October 9 in Chennai.
What's Your Reaction?