Adah Sharma: The Kerala Story has completed 50 days in theatres, I'm sure it will come on OTT soon
Actor Adah Sharma, who played the lead role in Sudipto Sen's The Kerala Story, says that a film doing well at the box office is good for the entire industry, so there is no reason why would it irk anyone.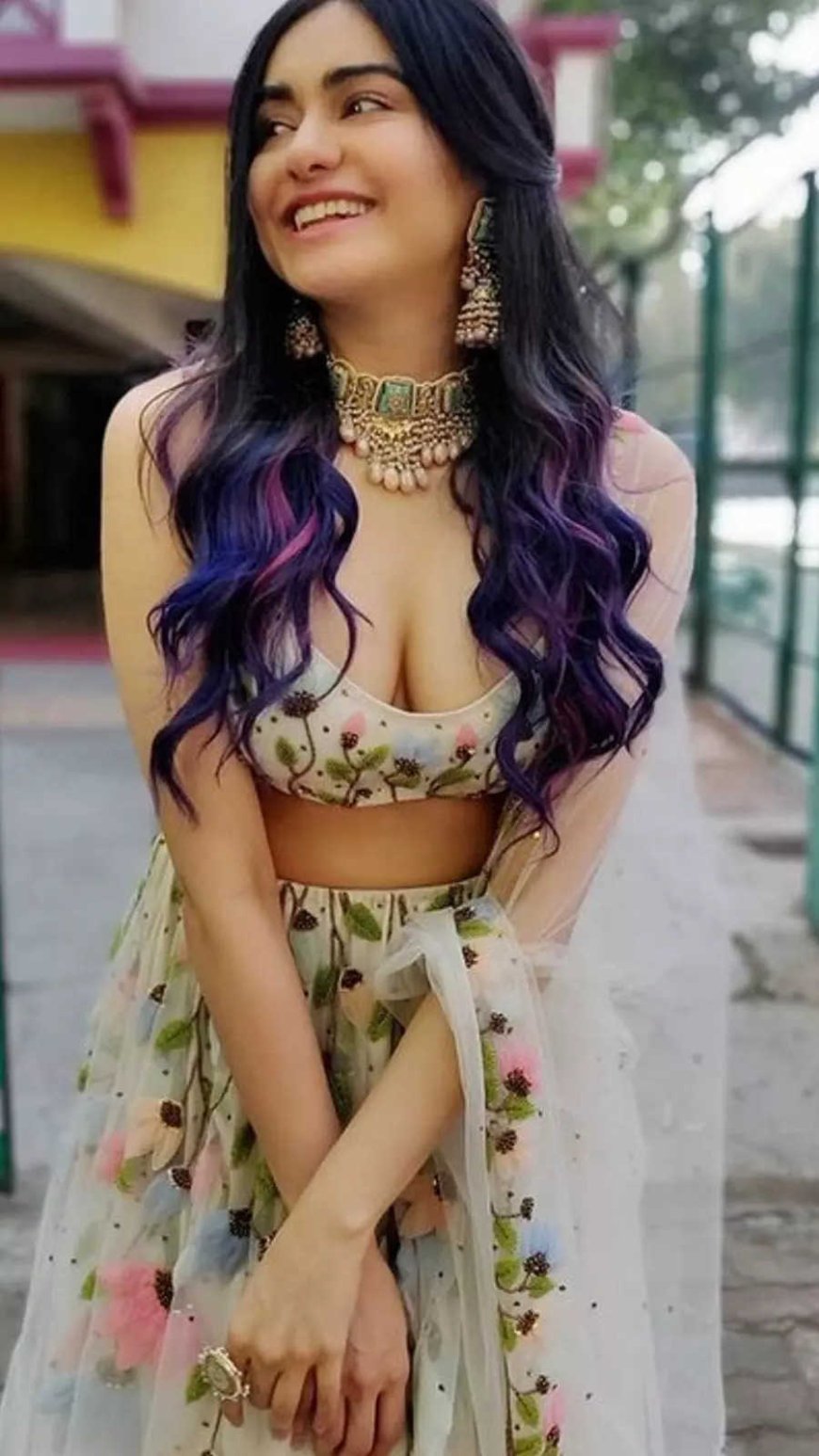 Actor Adah Sharma is overwhelmed that the much-talked about film, The Kerala Story, completed 50 days of its successful theatrical run on June 24. "It's a huge celebration not only for the cast and makers, but also for the entire industry," says an excited Sharma, adding, "We've completed 50 days on the big screen, I'm sure OTT par bhi jaldi aa hi jayegi."
Some reports claimed that the film has released on a streaming platform on June 23, but it turns out to be false. "A film can come out on OTT only once it is out of the theatres, so let's wait. From what I know, and whatever the production team has told me, they're thinking which OTT platform they're going to give the film to. Since, it has done exceedingly well in theatres, web release also has to be a thoughtful decision," says the actor, who essayed the lead role in the Sudipto Sen directed film, based on the lives of young girls who are converted to Islam, and forced into terrorist organisation ISIS.
There has been a chatter around the delay in the film's OTT release, and Sen, in a recent interview stated that its unprecedented box office success has "irked many" in the film industry that has "ganged up to punish" them. Mention this to Sharma, and she says, "A film doing well at the box office, is good for everyone. It's a blessing for theatre owners because it is bringing revenue to the industry, and so many more films get made with all the profits that come in. Why would it irk anyone? I recently visited Karnataka and shows are going house full there, even today."
Given the controversies and accusations of political propaganda, rumours have been circulating that major streaming platforms are 'somewhat hesitant to acquire rights'. Dismissing these speculations, Sharma clarifies, "I don't think that's true. It was only initially that we faced flak [for whatever reasons], but after people watched it, and it did such good business, I've only been hearing good things about the film. There are testimonials from the girls on whom the film is based. One thing that this film has taught us is that you cannot generalise. You can't deny something just because it has not happened to you," notes the actor.
The 31-year-old asserts that the film's box office collection not only shut the naysayers, but proved that only good content works. "It feels really nice to make space in the hearts of audience, and that's what we have managed to do with this film. People have so much to say... what more you can ask for! No amount of promotion or marketing can give you this kind of satisfaction," she beams.
Made in the budget of ₹40 crore, The Kerala Story has amassed over ₹300 crore in domestic and overseas collections, solidifying its position as the third-highest grossing Hindi film of 2023.
Ask Sharma how does it feel to be a part of a ₹300-crore club film and she falls of words to express the feeling. "More crores coming in means, more number of people are watching it in theatres. That's the high I enjoy. You can see the reactions on social media. Audiences are calling it, 'hamari film'. It's not the controversy that makes a film work, but its content and intention with which it has been made. All this has still not sunk in," she ends.
What's Your Reaction?