ICC ODI World Cup 2023 Tickets, All you need to know about ticket pricing, booking & reservations
ICC ODI World Cup 2023: The much-awaited schedule of ICC ODI World Cup 2023 is out on June 27, with exactly 100…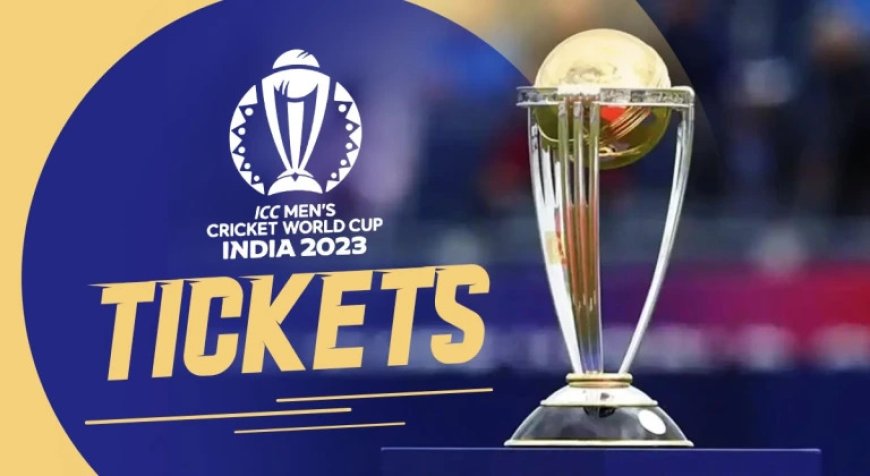 ICC ODI World Cup 2023: The much-awaited schedule of ICC ODI World Cup 2023 is out on June 27, with exactly 100 days to go for the event set to start from October 5 in India. Last year's finalists, England and New Zealand will kick off the tournament opener at Narendra Modi Stadium in Ahmedabad.
48 matches will be played across 10 venues in India, with the final set to be played on November 19. With the schedule out, fans are excited to know about ticket bookings and prices for the showpiece event.
The most talked about the match will undoubtedly be India vs Pakistan match on October 15 in Ahmedabad. Here we tell you how to book ICC ODI World Cup 2023 tickets online.
ICC ODI World Cup 2023 Tickets: All you need to know about pre-booking and prices
The tickets for the ICC World Cup 2023 will soon be available online, according to a report in The Economic Times. Cricket enthusiasts and fans across the globe can pre-book their tickets from the official ICC Cricket World Cup website
Besides, tickets will also be available on Bookmyshow, Paytm, Paytm Insiders. The tickets will mostly be available online and will have limited offline sales.
The price range for the tickets will be between Rs 500 and Rs 10,000 per ticket. The prices will depend on the venue and the match.
India's full Schedule for ICC ODI World Cup 2023
Rohit Sharma-led India will kick off the ODI World Cup 2023 campaign by facing Australia on October 8 in Chennai. After that India will play two crucial matches against New Zealand in Dharmsala and England in Lucknow. The much-awaited India vs Pakistan match is on October 15.
India's matches in World Cup 2023
INDIA vs AUSTRALIA: October 8, Chennai
INDIA vs AFGHANISTAN: October 11, Delhi
INDIA vs PAKISTAN: October 15, Ahmedabad
INDIA vs BANGLADESH: October 19, Pune
INDIA vs New Zealand: October 22, Dharamshala
INDIA vs ENGLAND: October 29, Lucknow
INDIA vs QF2: November 2, Mumbai
INDIA vs SOUTH AFRICA: November 5, Kolkata
IND vs QF1: November 11, Bengaluru
What's Your Reaction?