Tom Holland, Zendaya spotted on a date at Beyonce's concert in Poland. Watch
Tom Holland and Zendaya started dating when they worked together on Spider-Man: Homecoming. They will reunite for the fourth part in the franchise.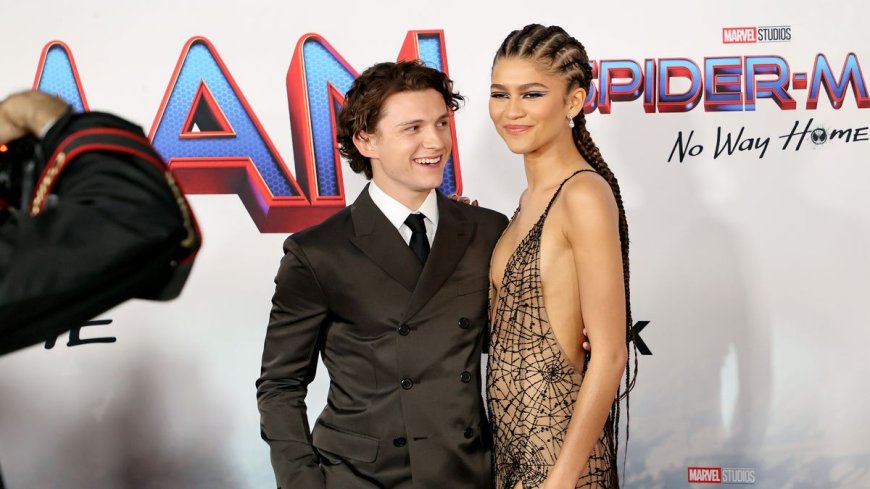 Tom Holland and Zendaya, who started dating on the sets of Spider-Man: Homecoming, were seen enjoying Beyonce's concert in Warsaw, Poland recently. In a video posted by a fan, actors Tom Holland and Zendaya are seen enjoying a concert in Warsaw, Poland, part of popstar Beyonce's Renaissance tour. The two are seen in a relaxed mode, sporting casual outfits.
When Tom Holland confessed he is 'in love' with Zendaya
"I need you to fall in love with me, really, for it to work. So, long game. Probably making a movie with each other — it definitely helps when the characters are falling in love with one another, you can sort of blur the lines a little bit. That's kind of where my rizz is at. And, you know, I'm locked up. I'm happy and in love so I've got no need for rizz," Tom said in an interview to Buzzfeed.
Tom and Zendaya's India trip
The couple was recently in India for the launch of Nita Mukesh Ambani Cultural Centre. They arrived together in Mumbai and also enjoyed a day out with some desi hosts on a yacht. Later, they made separate appearances on the NMACC red carpet but came together once inside the venue.
Tom and Zendaya's last film together, Spiderman: No Way Home was a big success. Zendaya will be promoting her film Dune 2 with friend Timothee Chalamet soon.
Tom and Zendaya in new Spider-Man film
The two will be seen reuniting on screen for the fourth instalment of the Spider-Man franchise. In an interview with The Hollywood Reporter, Tom confirmed that there's indeed a fourth part of his Spider-Man franchise. He's been having meetings with Sony Pictures head Amy Pascal, Marvel Studios President Kevin Feige, and they've been mulling on the question, 'Why would we do this again?' And Tom said that they seemed to have found the answer.
But the prospect doesn't come without apprehension. "There's a bit of a stigma about the fourth one in all franchises. I feel like we hit a home run with our first franchise and there's a part of me that wants to walk away with my head held high and pass the baton to the next lucky kid that gets to bring this character to life," Tom said.
What's Your Reaction?