'There's something about Australia…they come with a built-in software of champions'
Australia beat India by 209 runs to win the World Test Championship final.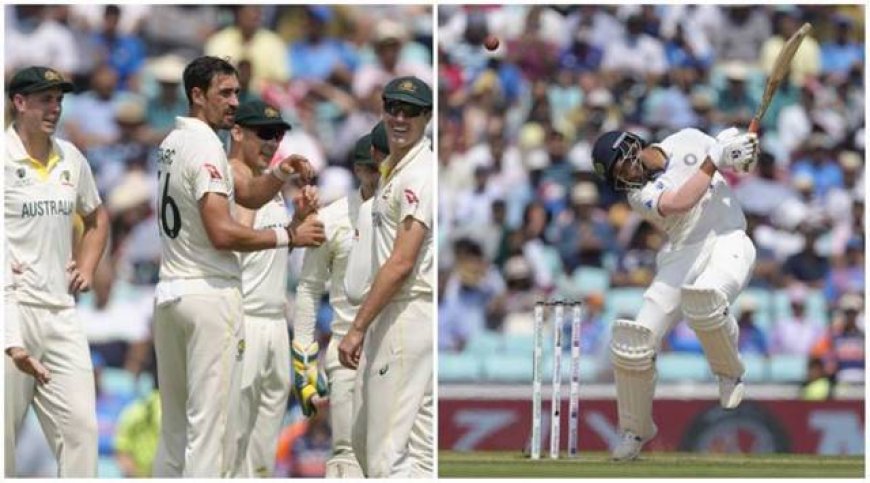 Australia added the only piece of missing silverware in their trophy cabinet and became the first team in history to win all major ICC Trophies.
This after the Kangaroos beat India by a comprehensive margin of 209 runs on Sunday. It was India's second successive defeat in the WTC final,
and also the fourth consecutive defeat for India in an ICC final.
India chased the match since the first morning and the demise of Kohli confirmed it was a matter of when, not if, Australia would become a first-time world test champion.
Chasing 444 for victory, India were bowled out for 234 on the fifth day of the match.
Social media was full of praise for the Aussies and here are the best reactions after the game:
Boland started Australia's celebrations with his two wickets, and Mitchell Starc and Nathan Lyon also took two each in the morning. Wicketkeeper Alex Carey had four catches in the innings.
Travis Head was named Player of the Match. Speaking after the game, Head said: "It's amazing. A lot of hard work over two years. [Positive approach] has been the approach for two years. I wanted to be proactive and score if the balls were there and then if they bowl in nice areas you try and be good enough to stay out there for long periods. I was tested through my innings. It was nice to be able to bat as well."
What's Your Reaction?