HostAye, A Leading Web Hosting Provider from India, Completes 7 Years in Business!
HostAye, A Leading Web Hosting Provider from India, Completes 7 Years in Business!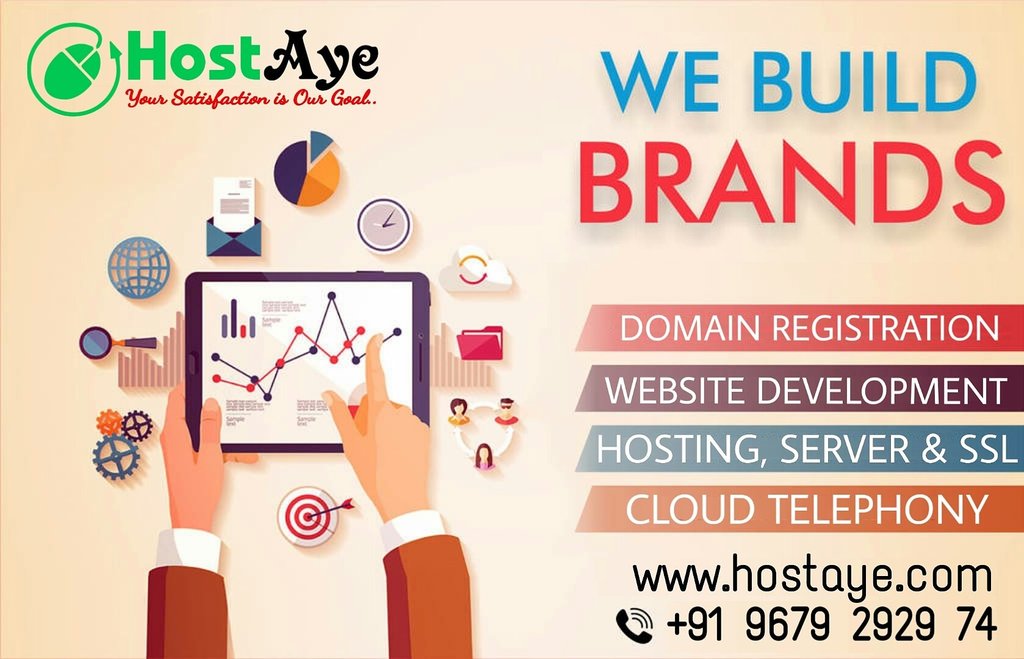 HostAye, a prominent and experienced web hosting company headquartered in Purulia, India, marks its 7th anniversary in business this month.
From its small beginning in 2015, it has evolved into a full-fledged company offering a robust lineup of website hosting services catering to the requirements and budget of every client.
7 years back, HostAye was started by its Founders, Prasenjit Kuiry and Ulupi Kuiri. They have been the keystone to what HostAye stands today.
Over the years, HostAye has created a loyal customer base in the Indian and overseas markets. They have proudly helped over 10,000+ customers launch their ventures online.
Sharing views about the company's approach, Prasenjit, Executive Director at HostAye, said, "For a decade, we have been following a customer-centric approach. Customers are a top priority, and we make immense efforts to meet their requirements. We also focus on offering the best support 24×7 if the customer has any technical issues. "Our job does not end with offering web hosting services. Rather, we strive to deliver a very smooth hosting experience."
Indeed, the company stays true to its tagline, "Your Satisfaction is Our Goal"!
HostAye's web hosting services and offerings have widely expanded over the last decade in response to the steady developments in the online sphere and the changing requirements of their customers.
Speaking about the milestone achieved, Prasenjit Kuiry, Executive Director at HostAye, said, "It is a great pride for all of us what we have been able to accomplish over the previous decade. By now, our hosting business has matured, we have extended our service range, focused on delivering top-notch security at our core. And thus, our entire data centres infrastructure is highly redundant and secured."
Over the years, the company has achieved phenomenal success in the market. They have come a long way since 2015 and are honoured to have helped thousands of businesses to establish their online presence.
"The past seven years have been marked by drastic changes; we have watched the industry expand as the need to get online has become essential. We have always stayed true to our mission to offer our customers the super-fast hosting experience and premium customer support. We are looking forward to offering our best in the coming years," Prasenjit concluded in the company's press release.
As a part of its 7th anniversary, the company is offering 80% off on web hosting plans.
About HostAye
Established in 2015, HostAye is a leading website hosting provider from India. Since its inception, they have built a solid foundation in offering premium web hosting solutions to customers in every corner of the globe. With over 10,000+ happy customers, HostAye is known for its super-fast hosting, feature-packed plans and 24×7 excellent customer support.
For more information, visit: https://www.HostAye.com/
What's Your Reaction?