4 Barcelona players do not want PSG superstar Lionel Messi to seal Camp Nou return: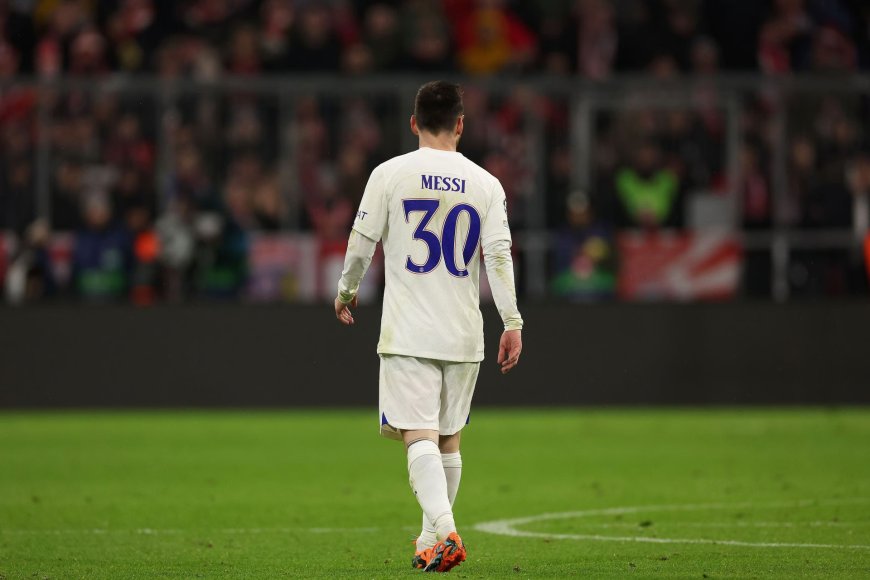 Four Barcelona are reportedly opposing club legend Lionel Messi's possible return to the club this summer. As per El Nacional, the quartet of Robert Lewandowski, Marc-André ter Stegen, Ansu Fati and Ousmane Dembele are against the Argentine's comeback this summer.
Lionel Messi had departed Barcelona in 2021 due to the club's financial difficulties, joining Paris Saint-Germain (PSG) on a free transfer. However, since his move, the Argentine icon has faced a lot of criticism and has even been booed by fans on a couple of occasions this season. A back-and-forth in contract negotiations beyond 2023 has also raised concerns about Messi's future.
Should that eventually be the case this summer, his arrival may possibly not go down well with four Barca stars. Fati, who would almost certainly have to give up his number 10 shirt for the Argentine, will see his chances of starting regularly lessen upon Messi's return.
Dembele has been able to nail down a starting position in his preferred right-wing position since Messi's departure. He will, once again, have to contend with Messi, who also prefers playing on the right wing.
German goalkeeper Ter Stegen is believed to not be on talking terms with Messi since their altercation, which occurred sometime in 2021 during a training session bust-up.
Lewandowski believes that Messi would be an excellent partner for him up front. However, he would have to relinquish the title of being the only 'superstar player' at the club.
It's left to be seen as to whether Barcelona will eventually succeed in their attempt to bring Messi back to the Camp Nou this summer.
Robert Lewandowski speaks on his desire to play alongside Lionel Messi at Barcelona next season
Lewandowski revealed earlier this month that it would be his desire to line-up in attack for Barca next season alongside club veteran Messi. The Argentine is widely rumored to be close to re-signing for his former club Barcelona due to his contract situation at PSG.
Lewandowski, on the other hand, is in his first season at the Camp Nou following his €50 million transfer from Bundesliga giants Bayern Munich last summer. Speaking about the possibility of playing alongside Messi next season during an interview, as seen on ESPN, he said,
"If he comes back to Barcelona, it will not only be for the fans but for the players, something amazing because his place is here in Barcelona.
He continued:

"I don't know what's going on ... I hope that next season we can play together because I know that Leo is the guy who can do [create] something from nothing and of course we need those kinds of players, for sure."

Lewandowski is Barca's current top scorer this season with 27 goals whereas Messi is PSG's top provider with 19 assists this season. The prospect of the two linking up next season is sure to be a mouthwatering one for Culers.
What's Your Reaction?