Pathaan 2: Shah Rukh Khan and Siddharth Anand planning a sequel to the blockbuster movie
Pathaan has turned out to be a huge blockbuster. Shah Rukh Khan, Deepika Padukone, John Abraham and Siddharth Anand have gathered for a press conference. And Pathaan 2 was teased about during the conference. Check out the deets below: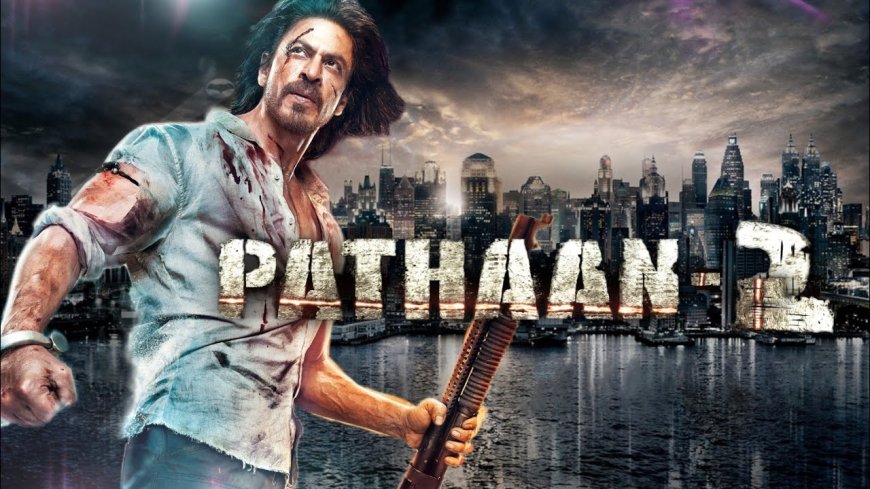 Pathaan starring Shah Rukh Khan, Deepika Padukone and John Abraham was released on 25th January 2023. And it has been growing and growing. Love is being poured on Pathaan, Shah Rukh Khan and the cast and crew of the movie. As y'all know, a press conference is being held in the city with Shah Rukh, Deepika, John and director Siddharth Anand. And during the interaction with the host Anurag Pandey, Shah Rukh Khan and Siddharth Anand talked about the sequel to the movie. Yes, Pathaan 2 might be the next big thing.
Pathaan 2 in the making?
Pathaan, Shah Rukh Khan, Deepika Padukone and John Abraham have been grabbing headlines in Entertainment News every day. And guess what? Now Pathaan 2 will be making headlines as well. In the press conference, the host Anurag asked Siddharth about his next with Shah Rukh. Fans gathered at the event started hooting. Siddharth took the opportunity and put it out there indirectly, "Pathaan aayi hai hit Hui hai toh uske baad kya banegi," when everyone shouted Pathaan 2. Siddharth is all game for working with Shah Rukh Khan in the sequel. When asked Shah Rukh, the superstar said, "It will be honour if they want to do a sequel with me."
Also Read : Pathaan Day 9, Day 10, Day 11, Day 12, Day 13 Box Office Collection, Pathaan Total Box Office Collection Worldwide
Siddharth Anand praises Shah Rukh Khan
The host asked the director Siddharth Anand about his experience of working with King Khan for the first time. The director said that one has to earn the movie with Shah Rukh. He said that he was not ready and had not earned the chance to work with him before. Siddharth said that it was a huge responsibility for him to direct Shah Rukh because of his fans and his fandom. He also called Shah Rukh a director's actor revealing that Shah Rukh Khan is like clay and can mould into whatever is told to him. Shah Rukh, John Abraham, and Deepika Padukone thanked the whole team of Pathaan for the efforts which has made the movie such a huge success.
What's Your Reaction?