Did you know Pooja Bhatt's controversial lip lock pic with dad Mahesh created furore?
Pooja Bhatt is currently seen on Bigg Boss OTT 2. Back in the 80s, a lip lock photo of the actress with her father Mahesh Bhatt created a huge controversy. Find out all about it in this week's Tuesday Trivia.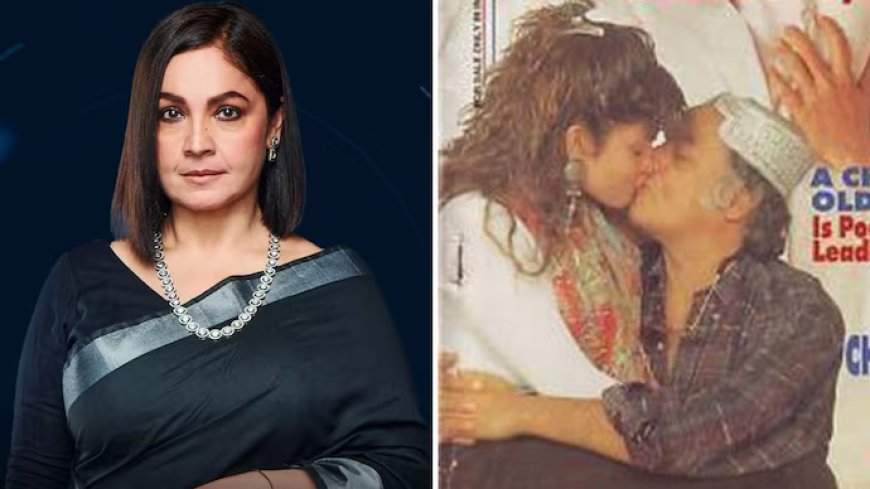 When Salman Khan made a surprise announcement that Pooja Bhatt was not just a panellist but a surprise contestant on'Bigg Boss OTT 2', the Internet was divided in its reactions. While some felt the actress shouldn't have been a part of 'Bigg Boss', others opined that they would finally see Bhatt out of her enigmatic shell.
When she started out, Pooja Bhatt was already touted as one of the boldest actresses and was way ahead of her time in the way she operated. She would do bold shoots, wear bikinis and was accepted as a rather fresh face in the sea of newcomers.
However, one of her biggest controversies happened to take place when she was in the peak of her career. It was when she posed for a lip lock photo with dad Mahesh Bhatt on the cover of a magazine. So much so, that a press conference had to be organised to water the furore. We tell you all about it in this week's Tuesday Trivia.
POOJA, MAHESH'S CONTROVERSIAL LIP LOCK PHOTO
It was the 80s. Pooja Bhatt was all over the news for her boldness and beauty. Call it beginner's luck, but the actress made it big for herself from the year she started ('Daddy' in 1989). 1991 was a jackpot year for her with two blockbusters on her plate – 'Dil Hai Ki Manta Nahin' and 'Sadak'.
And it was during the same time when she posed for a magazine cover with dad Mahesh Bhatt and it wasn't the usual father-daughter photo you can imagine. In the said photo, Pooja was seen seated on Mahesh's lap as the latter kissed her on the lips. The cover photo was for Stardust magazine. Soon after the issue was released, it received a lot of hatred from onlookers.
Here is the controversial magazine cover featuring Pooja and Mahesh:
WHAT DID MAHESH SAY IN HIS DEFENCE?
The uproar surrounding Pooja Bhatt and Mahesh Bhatt's cover photo grew louder with each passing second. To an extent where it seemed out of control and the veteran filmmaker had to hold a press conference to address the issue. However, instead of watering it, Mahesh's statement further ignited the controversy.
Speaking about the lip lock photo, Mahesh said, "If Pooja had not been my daughter, I would have married her." This led to a bigger commotion. However, like most controversies, this too, saw a quick death.
POOJA BHATT AND BIGG BOSS OTT 2
Pooja Bhatt was last seen opposite Dulquer Salmaan in 'Chup: Revenge of The Artist'. The actress is now making her presence felt with Bigg Boss OTT 2. She is one of the headline-makers of the season, thanks to her bold statements on alcohol addiction and her honest take on life, contestants and more.
Do you think Pooja Bhatt will win Bigg Boss OTT 2? Pour in your thoughts!
What's Your Reaction?