Bigg Boss OTT 2 Weekend Ka Vaar Written Updates: Salman Gives Reality Check To Abhishek Over His 'Followers' Jibe
In tonight's episode, the atmosphere inside the house turned tense as host Salman Khan took a stand against Abhishek Malhan's overconfidence.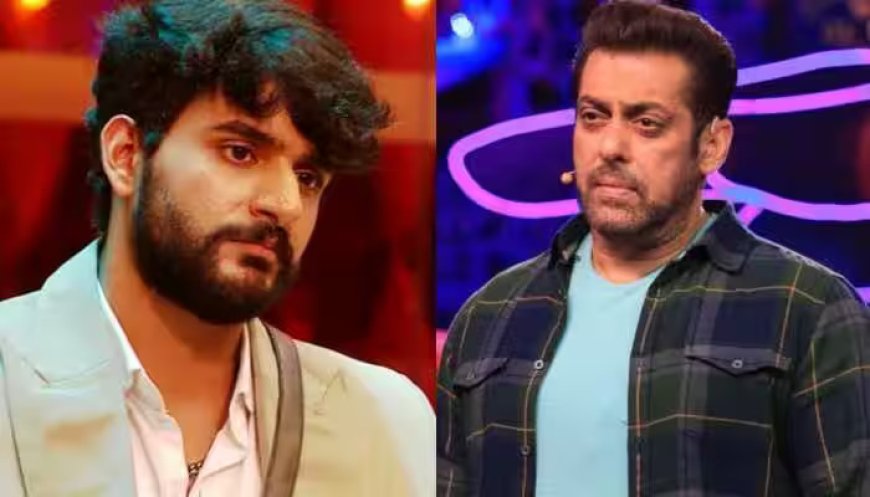 The Weekend Ka Vaar started with a sassy walk of the OG Salman Khan. The day starts with an ugly spat between Avinash and Elvish over the ration loss of this week. The spat got under the belt and Elvish yet again said some things he shouldn't have. Abhishek and Manisha calm him down and Jiya too joins the group. Later, in the 'paap ka ghadha' task, Bebika gets into a fight again with Abhishek. On the other hand, Pooja gets angry with other housemate's behaviour so far.
In tonight's episode, the atmosphere inside the house turned tense as host Salman Khan took a stand against Bebika Dhurve's inconsistent behavior. During the "paap ka ghada" task, where housemates had to collectively decide on absolving sins, Bebika's actions raised eyebrows.
When it was her turn to participate in the mud task, Bebika declined, stating her unwillingness to take part. Her refusal led to the suspension of the task by Bigg Boss. Salman Khan, pointed out Bebika's double standards, questioning her willingness to pass judgments on others while avoiding challenges herself. Salman Khan addressed the issue of fairness and equality within the house, as Bebika's actions didn't align with her claims. Despite the host's advice and stern remarks, Bebika's response appeared to be unreceptive. Salman expressed his frustration, stating, "I don't want to waste my energy on you, but it seems you have decided not to listen to me."
In a groundbreaking moment during a recent "Weekend Ka Vaar" episode of Bigg Boss OTT 2, history was made when Bigg Boss himself interrupted host Salman Khan during his interaction with the housemates. As Salman was engaging with the contestants, Bigg Boss decided to bring up an intriguing question - "How many followers do you have on your social media, Salman?"
Taken aback by the unexpected query, Salman responded, "I don't think I know the exact number." Bigg Boss, revealed the astonishing truth, "You have more than 100 million+ followers across all social media platforms, excluding your fan pages. Your last post received 19 lakh likes."
The revelation left the housemates and the audience astonished, and it became clear that Salman's social media presence is unparalleled. Bigg Boss then proudly stated, "The show has been running for 16 years, and we have garnered a massive fan base. millions people are associated with this show, but thanks to the love for the show and for Salman Khan, this number has skyrocketed to about 130 million!"
With this taunting conversation, Salman playfully questioned the housemates, "What has happened in the house that even Bigg Boss had to come up with such a conversation?" The discussion led to Abhishek's claim of bringing his audience into the show, adding an element of amusement and intrigue to the entire episode.
Tonight, tensions flared as Bollywood superstar Salman Khan took a swipe at contestant Abhishek Malhan for his perceived overconfidence and constant flaunting of his followers and fan base. During the episode, Salman playfully mocked Abhishek's claim of carrying the show on his shoulders from day one, stating that the success of the show didn't solely depend on his presence.
Abhishek Malhan, in an attempt to clarify his earlier statement, mentioned that he intended to acknowledge the collective efforts of all participants in bringing their own audience to the show. However, Salman accused him of twisting his words and taking credit for bringing the entire YouTubers community to the show. The actor also advised Abhishek not to be overly confident about his likes and followers, urging him to remain grounded and humble.
Salman even told Elvish about Abhishek's 'wild cards are not winners' statement and the YouTuber seems pretty shaken by it.
What's Your Reaction?