10 years of BTS: How the K-pop group began, and why their legacy endures
This milestone also marks nearly a year since the seven-member BTS announced that they would be taking a pause as a group and beginning their compulsory enlistment in the South Korean military.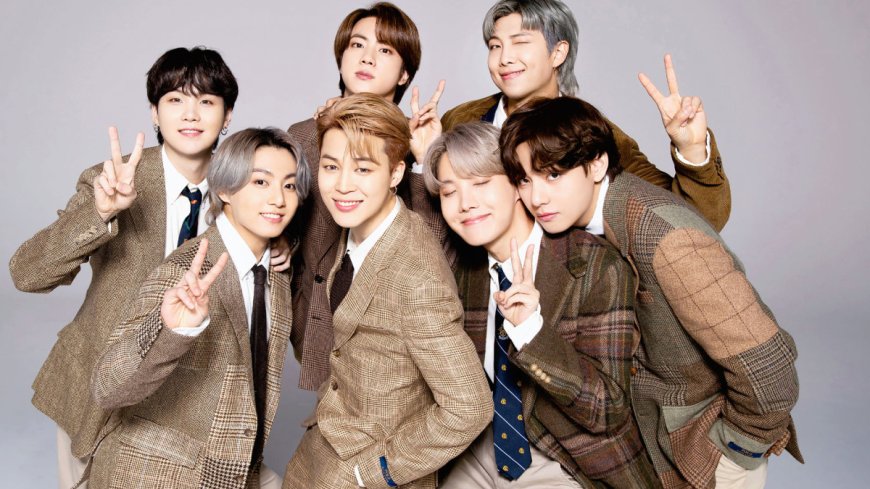 June 13 marks 10 years since the debut of Korean pop (K-pop) group BTS. If it sounds like too long ago, perhaps it is noteworthy that most people only really noticed the group a few years later, but once that happened, it would be only described in hyperbole – "next-generation leaders" (Time Magazine), "K-pop behemoth" (The Washington Post), and "cultural juggernaut" (The New York Times) to name a few examples.
This milestone also marks nearly a year since the seven-member group announced on June 14, 2022, that they would be taking a pause from group activities and beginning their compulsory enlistment in the South Korean military.
Ten years is a long time for a multi-member musical act to stay together. The Beatles, who also started as a group of good-looking singer-entertainers with a largely young, female audience, were together for only about eight years. NSYNC broke up after seven years. Of course, that duration was not proportional to their impact on culture.
BTS's pause has not meant the group is totally out of action. At the time of writing this article, their new single 'Take Two' – to mark their anniversary – has topped Spotify's Global Top 50 chart, accumulating over 7.3 million streams in a day according to Korean media reports. In 2022, on YouTube, their songs were streamed nearly 8 billion times – ahead of Taylor Swift and The Weeknd.
The idea of such numbers being lodged by a group that mainly sings in a language spoken by approximately 80 million people globally has continued to be a curious development for many. We look back at how it all started and where the septet stands today.
The beginning of BTS
BTS stands for Bangtan Sonyeondan in Korean (literally meaning 'Bulletproof Boy Scouts') – a name meant to project confidence and strength in the face of odds. The group was the brainchild of South Korean producer Bang Shi Hyuk, who was a producer and a songwriter in the country's burgeoning modern music scene in the 1990s.
Since the Korean War of 1950, South Korea had witnessed a series of dictators and uprisings, with relative stability only in the 1980s. By the 1990s, there was greater freedom of expression. The Asian financial crisis that hit East Asia at the time was then used as an opportune moment for the government to invest heavily in culture and arts – a major reason for the growth of K-dramas, Korean films, and so on, leading to 'Hallyu' or the Korean cultural wave.
Music from the US was also available now via TV programmes, aiding the growth of local musicians, too. And so began K-pop, with heavy influences of American pop, rap and R&B music.
Three music labels dominated K-pop by the mid-2000s, involved all the way with artists – selecting them through auditions, training them to achieve formidable music and dance skills, writing and producing their songs and managing their schedules.
Amid this came Big Hit Entertainment, a company Bang formed in 2005. The company was on shaky financial grounds by the end of the decade and was looking for a group to strike a chord with the youth, some of whom were by now tired of the too-slick image of K-pop groups.
In this quest, he first auditioned 16-year-old rapper Kim Namjoon, who could later go by RM and lead BTS. After Kim, another rapper named Min Yoongi (aka Suga) was inducted, followed by a street dancer named Jung Hoseok (aka J-Hope), as the group was initially to be Hip-hop focussed.
But Bang later felt that singers were needed too, and members Jung Jungkook, Kim Seokjin, Kim Taehyung (aka V) and Park Jimin were then recruited through different paths – including one where Seokjin was spotted by a casting agent while travelling on a bus. None of these boys – in their mid to late teens – had undergone a training in singing until then.
Making it big
A boot camp of sorts thus followed, to sharpen their skills of singing while dancing live, as is expected of K-pop stars. Unlike most groups at the time, BTS got considerable freedom to express themselves – be it on social media while interacting with their fans, or in their music, with lyrics about the pressures of the schooling system, first love, and singing in their regional dialects. In their debut song 'No More Dream', they questioned the lives they've been told to lead by their parents, saying:
"Okay, the boring same day, every day just repeats
Adults and parents cram us with dreams stuck in place
The No. 1 dream job, a government employee?
While their debut was not a massive success, they garnered enough attention to continue making music. It was their 2015 album The Most Beautiful Moment in Life pt 1, weaving together stories of youth, aimlessness and passion with intricate music videos, that made people sit up and take notice on a large scale.
The domestic success that followed spread to other traditional K-pop markets like Japan and the rest of East Asia, and would only grow with subsequent releases that told stories of young people with optimism, but also provided a catharsis. At times, their songs often challenged conventions in Korea that held young people as ultimately responsible for issues like unemployment,high costs of living and personal setbacks.
Issues of mental health and self-acceptance also began featuring in BTS songs, along with increasing collaborations with international producers and singers. Arguably, this reached its peak in 2020, when their song 'Dynamite', written by American lyricists in English, became a global mega-hit. This followed two other all-English songs and other Korean releases.
In the process they have assembled a massive fan army, which sometimes resembles the hero worship culture witnessed among fans of Indian actors, with charitable acts done in honour of their idols, numerous fan clubs and great devotion. For ARMY, coming together to stream songs to up BTS numbers for music charts is routine. Korean-speaking fans also translate their songs and speeches into other languages for the ease of international fans.
Consider the following records set by the group in these years: most streamed act on Spotify (group), most Twitter engagements (retweets) for any account and most Twitter engagements for a group, most viewed YouTube video in 24 hours ('Dynamite', with more than 101 million views in one day), first K-pop group to reach No. 1 on the Billboard 200 chart, first K-pop group to earn a top 10 single, the top single on the Billboard Hot 100, and the best-selling global artist of 2021.
These accompany the billions of streams and views, along with merchandise and concert ticket sales. BTS, along with other Hallyu acts, has directed hordes of people towards everything from Korean food to language courses, to K-dramas (as K-pop stars often contribute to their soundtracks). In this way, they have helped in the re-branding of a country of 50 million people, through a kind of soft power that is rare to be witnessed.
But away from these larger cultural after effects, through years of honing their craft, constant engagement with fans, a skilled team to produce their non-music content (such as regular documentaries and YouTube vlogs), putting out quality music, and a little bit of being at the right place at the right time, BTS has gained iconic status in their field.
That is not to say that the path has been straightforward. The cultural and linguistic barrier has been tough to fully break for a group which has only one fluent English speaker. Racist remarks were directed at them, particularly around the Covid-19 pandemic, as was the case for East Asians in many parts of the world. Also, the idea that pop culture cannot be a flagbearer of national identity still holds strong for many, who do not see the value in this success story.
Conversely, BTS has also been the subject of controversy over the years. Some fans have criticised the gap between the largely progressive themes of their songs and their general silence on raging socio-political matters of the day. Their involvement, in a few instances, with figures in Korean entertainment who have witnessed serious allegations of sexual misconduct has also led to disappointment. The larger criticism of Korean artists, who are often ignorant of or uninterested in commenting in-depth on matters like race and diversity, who belong to a largely homogenous society, has also been made towards the group.
Despite these highs and lows, the group seems here to stay – together and solo. Six of the seven members have released official solo tracks in the last year, all welcomed with enthusiasm by fans, all revealing more about their artistry but going back to the themes that they've earlier touched upon as a collective. No matter how imperfect and gradual, the success of BTS has presented an uncommon case of the shiny promise of globalisation and pure hard work meeting its potential, saying no matter who you are, you can break language barriers and a lot more.
What's Your Reaction?